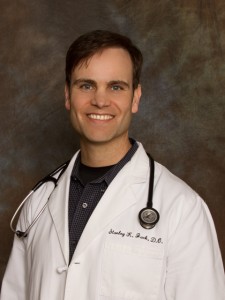 Dr. Jack has been in private practice taking care of Boulder residents and college students since 2007. After receiving a B.S. in Biology and a B.A. in Psychology at the University of Colorado at Denver, Dr. Jack attended medical school at Des Moines University College of Osteopathic Medicine and Surgery, during which he did a year of clerkships in the Cleveland Clinic Health System. He then went on to complete an internship in Internal Medicine and his residency in Family Medicine, both at Exempla Saint Joseph Hospital in Denver, Colorado.
Prior to private practice, Dr. Jack provided care in the ambulatory setting as a Family Physician and an Urgent Care Physician. Other areas of medical interest include Sports Medicine, Osteopathic Manipulative Medicine (OMM), Wilderness Medicine, and Tactical Aid. Dr. Jack is an Associate Clinical Professor for the Rocky Vista University College of Osteopathic Medicine.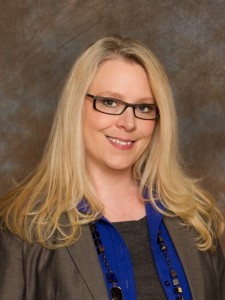 Patricia is a Colorado native and a Board Certified Physician Assistant who began her journey into medicine as a Certified Nurse Assistant and then a Medical Assistant during her high school and undergraduate years. After receiving her Bachelor of Arts in Biology and Chemistry from Carroll College in Helana, Montana, she then spent several years in medical research at National Jewish before returning to school. In 2007, she completed a Masters of Medicine degree through St. Francis University and the Physician Assistant program at Red Rocks in Golden, Colorado. She has been practicing in Family Medicine ever since.
Patricia has a special interest in Women's Health, particularly early detection and prevention of common female cancers. She is also experienced with bioidentical hormone replacement for women.
Ann has been working in the Denver-Boulder area since the early 1990's as a Family Nurse Practitioner.  She began her education at the University of Colorado in Boulder with a degree in Molecular Biology, after which she attended the University of North Carolina at Chapel Hill where she received her bachelor's and master's degrees in Nursing.
Over three decades of clinical experience has reinforced for Ann the importance of treating the whole patient - mind, body, and soul.  Ann enjoys the breadth of Family Medicine and seeing patients of all ages.
Prior to relocating to Boulder, Dr. Berley had been a senior partner in family medicine for over 25 years in New York. After receiving an A.B. in Chemistry at Connecticut College in New London, Connecticut, Dr. Berley attended Kansas City University of Medicine and Biosciences. He went on to complete an internship at Pontiac General Hospital in Michigan, and his residency in Family Medicine at Saddle Brook General Hospital in Saddle Brook, New Jersey.
Dr. Berley is an Assistant Clinical Professor at Nova Southeastern University College of Osteopathic Medicine. He represented the American Osteopathic Association at several National Institute of Health (NIH) genomic medical conferences in Bethesda, Maryland. Dr. Berley has expertise in the new field of genomic/personalized medicine as applied to the primary care setting.